A CSA (Community Supported Agriculture) is the best way to enjoy a variety of truly fresh microgreens,
grown just for you, every week. We rotate varieties so you get to try them all out.
Packaged still living on a coconut fiber pad, cut as you need - nothing fresher!
You can refrigerate them, but not necessary unless your kitchen is above 75º.
We prefer to leave them out on a flat plate, makes a nice decoration and they don't get forgotten about in the fridge.
But do add a bit of water underneath the pad for the roots, don't water from above.
Being as environmentally responsible as we can, you can wash out and return your container and we'll fill it up again.
Choose the share best for you. Just need at least 2 weeks notice to get started.
Going on vacation and need to skip a week? No worries, you won't lose out.
Convenient pick up locations in Northport, at MI Market in Suttons Bay, Press On Juice and Table Health in Traverse City, with more coming soon.
Curious but a little scared or intimidated about trying microgreens? Nothing to be scared of and you may just discover a new love. Start out without a big commitment by trying our Getting Acquainted pack. A new variety every week for 4 weeks for only $20.
When you're ready to jump in for 12 weeks but not sure you can eat a full share, the 1/2 Share is for you. 1 variety per week.
$60.
Full Share. You're discovering they are delicious on everything! 2 varieties per week for 12 weeks.
$100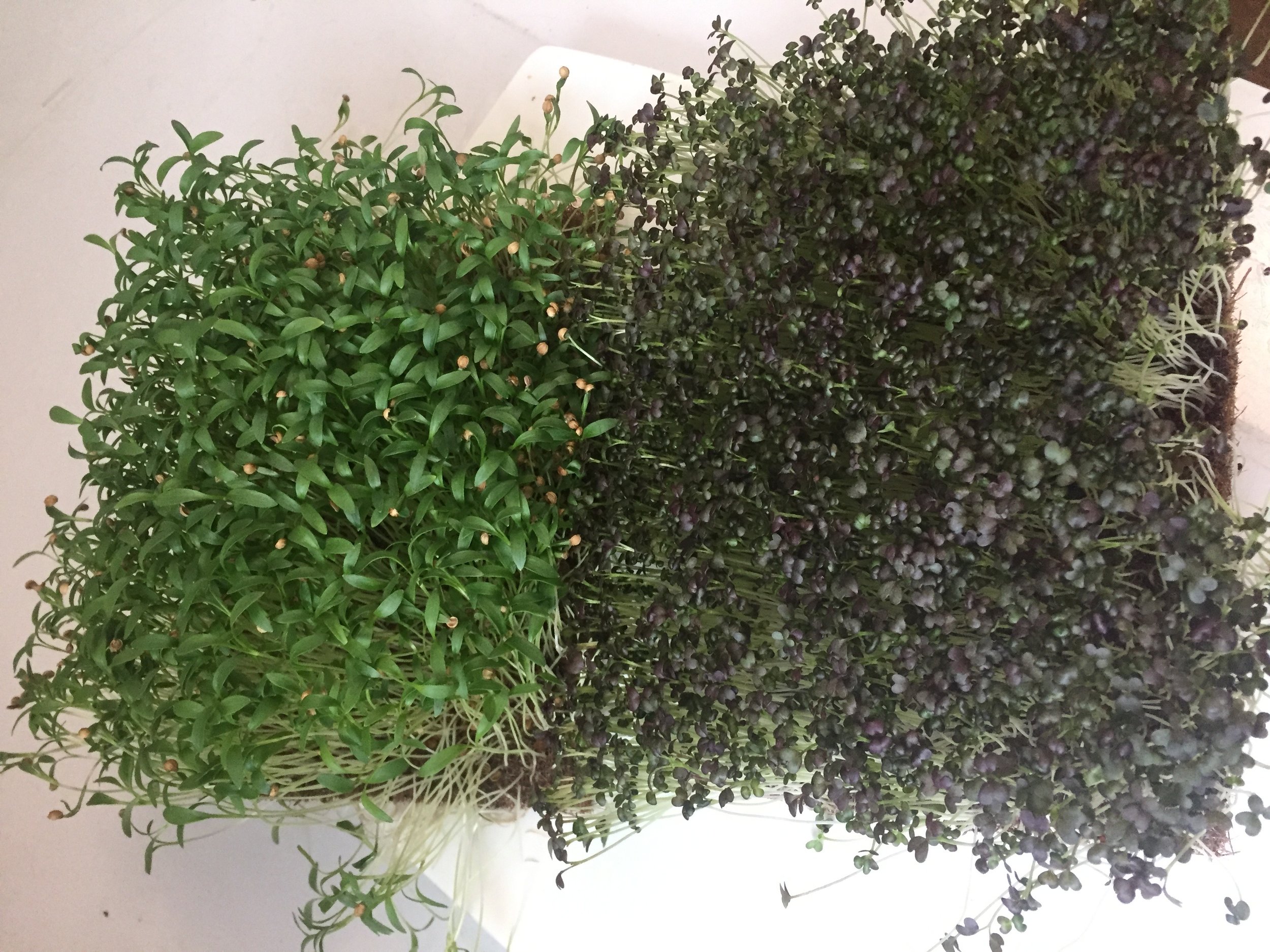 Double Share. The best value and nutritional bang for your buck. Family size or for one that seeks better health. 2 larger size varieties per week for 12 weeks.
$190
To get started, text / call Linda (231) 632-1778, or email Linda@greenspiritliving.com
Or fill out the form below and we'll contact you.